Breathing space in your work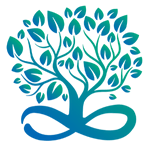 You have finished your working day and you shut down your computer. You barely had time for a break today and find yourself thirsty. That your neck and shoulders are tight and that you are quite tired.
You work hard, your ambitions are high and a lot is asked from you by those around you. And that's good, because that makes you grow, you have new experiences and you feel that you are moving in the right direction. And of course it sometimes takes its toll, that's part of the deal.
Maybe you sometimes have the feeling that it is just too much, that you are going too far and then need the evening or the weekend to recover or that you are even teetering on the edge of burnout.
You are in any case aware that this way of working is not sustainable in the long term. You are looking for ways to improve your vitality, so that you can continue to perform well and achieve your ambitions.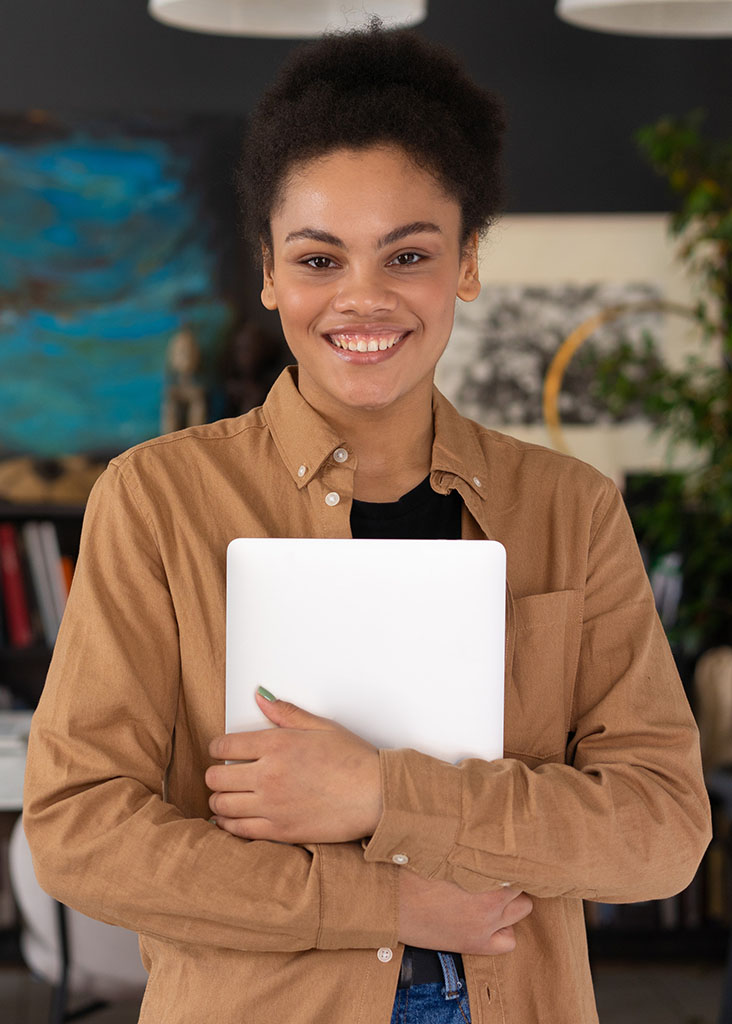 When you are always busy at work, it affects your performance and how good you feel in your work.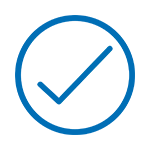 Experience more peace, focus and energy when you need it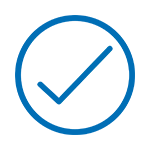 Can improve your performance and realise your ambitions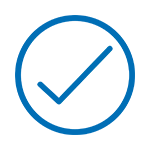 You feel vital and valued in your in your work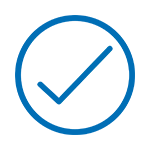 You have energy left at the end of the day for the things you want to do next to your work
Simply by consciously using something that you always have with you:
Being and feeling vital through conscious breathing
The online training 'Breathing space in your work' has been specially developed for you as a high performer. It offers a new way of thinking about breathing that helps you improve your well-being at work by increasing your concentration and focus and lowering your stress level.
When you are stressed, your breathing is usually shallow. This means that you are not breathing optimally to properly nourish your body. This ensures that you cannot perform optimally. If you do that in the long run, it can lead to chronic stress or even illness.
At the end of this training you will:
Know exactly when and how you need to build some breathing space into your working day. In a way that suits you best to experience more peace, focus and energy during your work.
In addition, you will learn a number of simple techniques that have proven benefits for your energy level, sleep quality and your overall vitality.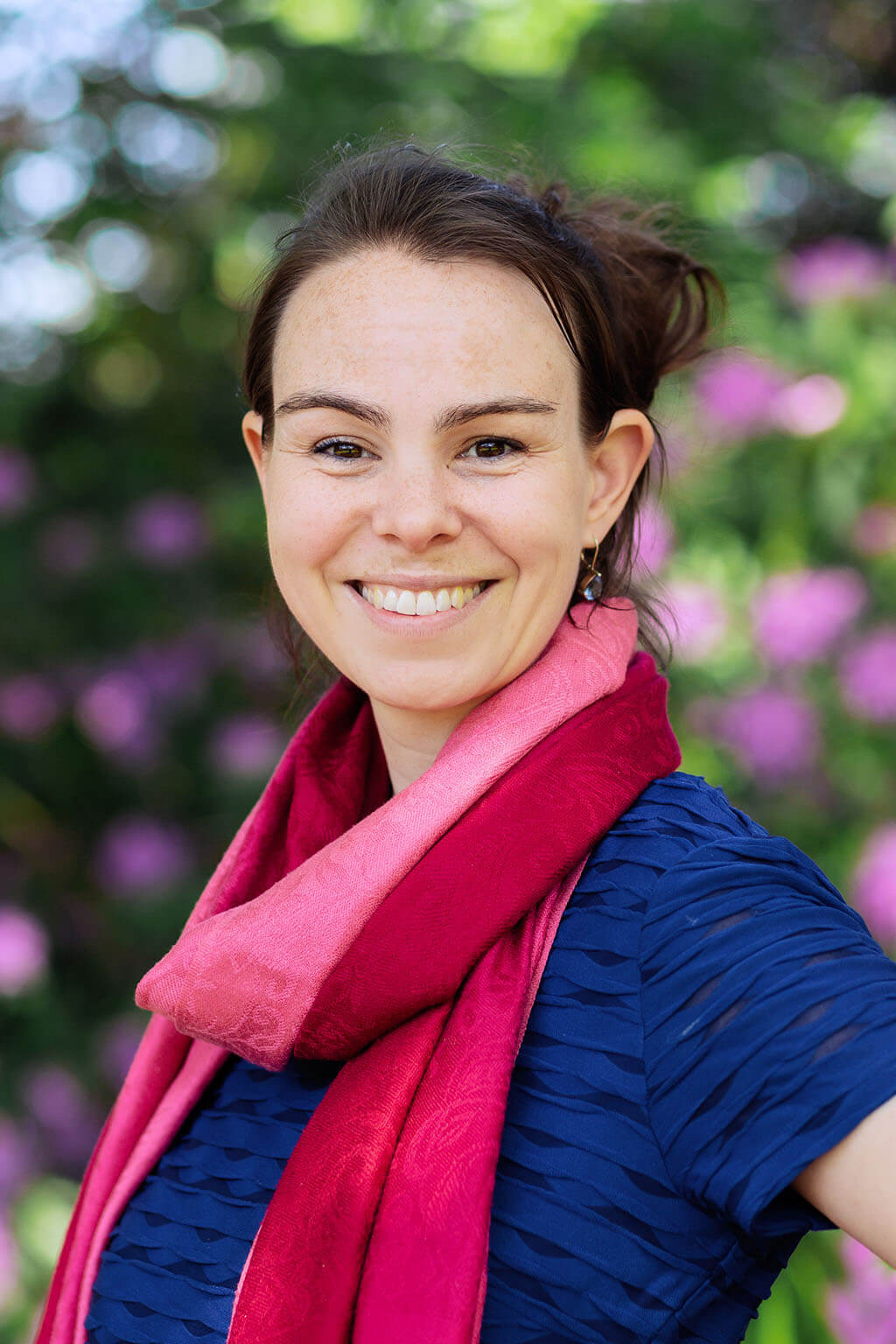 Meet Lisanne
Due to a burnout at the age of 22 and then years of 'balancing on the edge' during her work, Lisanne started looking for things that DO work to feel vital in work and perform well at the same time.
And with success.
In this training Lisanne takes you along, based on her own experience, in how you can literally and figuratively create more peace, focus and energy in your work with breathwork and thus use your full potential

"I highly recommend the training 'Breathing space in your work'. Lisanne provides clear explanations and instructions in her videos. This means that the breathing techniques are immediately and easily applicable in your daily practice. You can get started after the first module with explanation.

In the weeks that followed, I really noticed a difference in how I coped with the hustle and bustle of the day. I now have a means to be in control of how I feel, while my busy work environment has remained exactly the same. It makes me feel better, work more efficiently and therefore get more done and I feel less tired at the end of the day!"
"By following the training 'Breathing space in your work' I was able to really take the time to focus on my body and my breathing.

It has given me more body awareness and balance and it gives me the techniques to relax during a busy day, which I can also implement after the training.

In this training Lisanne combines techniques from the old Eastern wisdoms with modern science. She explains the backgrounds of the breathing techniques very nicely and takes you step by step through the exercises in a very pleasant way.

I highly recommend this training!"
"Breathing more conscious and varied is not just fun and feeling good; it is a necessity for achieving and having a life full of purpose and love. 

Lisanne has allowed me to feel the difference. She succeeded in creating a professional and educational online breathing training. In a few weeks you'll learn and experience a difference in how you handle stress. 

I highly recommend this training for anyone who wants to get the maximum out of every day and life."
"Lisanne explains how you can use breathwork in your daily work in a clear and pleasant way. The exercises are clear and gave me new insights and tools to use now and in the future. Thank you!"
"I have experienced this training as very useful. I believe that a lot of our physical complaints have to do with a dysfunctional breathing pattern. This training helps you to become more aware and to reflect on how you can apply breathing within your work.

After following this training I have experienced that I feel more rest in my (nervous) system and therefore have fewer neck and shoulder complaints. By applying the techniques every day, I notice that it helps me to experience less stress during my busy working days. I feel that it helps me to better distribute my energy and thus have more energy for things outside of work.

Lisanne has recorded very nice techniques that are pleasant to listen to and help master them well"
6 weeks to more peace, focus and energy
This 6-week online training offers you all the tools you need to improve your rest, focus and energy at work through your breathing.
This training is for you if:
want to reduce stress at work
want to experience more energy, focus and peace in your work
want to improve your vitality and performance
The training is specially tailored to your busy schedule so that you can follow it flexibly during the day.
The short videos and audios vary from 2 to a maximum of 12 minutes and guide you in how you can best build breathing space into your work – in a way that suits you and is future proof.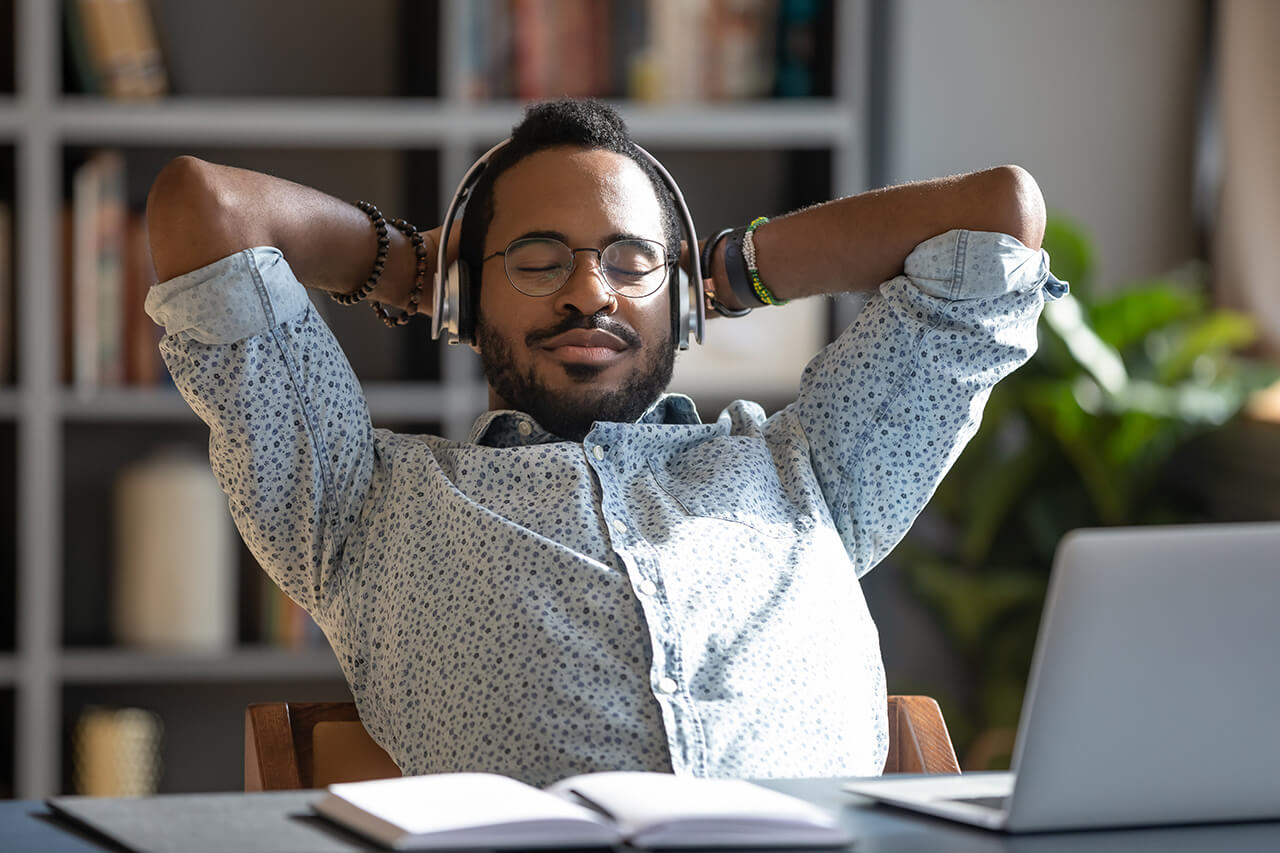 Personal coaching for optimal results
To maximize your results and help you reach your unique goals, you'll receive personal coaching during your program.
During your (free) intake for the program you'll define your goals and we'll make a personal plan to accompany your online training with the right amount of coaching for you.
This may vary between 1 – 6 coaching sessions.
Personal coaching adds:
Accountability and reaching your goals
Creating a personal routine that actually works
Experience the training results long-term
Prevent burnout, or get out of it faster
frequently asked questions