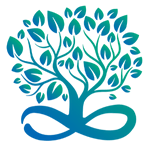 Hi and welcome to BreathWorks!
You are exactly at the right place when you want to create more vitality and wellbeing for the people in your business and for yourself.
You know there is more to life. You are committed to live it and use your full potential and help others do so as well. Whether you are looking for this in your business or for you personally, you'll find the guidance you need right here.
When you work with BreathWorks, you will learn and experience how to enhance personal leadership and create more vitality and wellbeing by using the wisdom of your head, heart and body.
The breath plays a guiding role in this process, simply because it works.

"Hi Lisanne, I would like to thank you for the wonderful workshop "Power of BreathWork for facilitators" this morning. You understand your profession, you are clear and caring and I have learned a lot from you about breath and its power. Sincerely, Florien"
"Talking and collaborating with Lisanne always makes you aware to take a breath before you continue. To take a moment to check what you are doing and why you are doing it. She facilitated a session for us what the impact of your breathing is during facilitating a session, and how you can use it to get a good result with the group. By her appearance she takes you with her on her journey what breathing and being aware of your body can do for you. Lisanne is able to meet the needs of the participants in her session. Organizing the session went really easy, she knows what she is doing. Lisanne and Professional go in the same breath."
"It was time to release tension in my system again. The workshop was exactly what I was looking for. My breath has shown me where I am building tension in my body. Even in places I wasn't aware of. After the workshop I literally felt liberated, a burden was lifted off me. I felt lighter, freer in my movements and clear and energetic again."
"Lisanne has definitely developed a great understanding of the body and how to guide someone through releasing thoughts and ideas about past issues that are stored in the body that no longer serve us. She is 100% present when doing this, and holds space to help guide one through these traumatic experiences. I believe her training has allowed her to tap into a intuitive gift that she has been given and we are lucky that she shares her gift"
"Everybody is different.
Every situation is different.
Everybody grows in a different way".
Hi there, I'm Lisanne
My passion is to facilitate you to connect with the innate wisdom and full capacities of your body, so you can live your true potential. At work and at home.
I believe we can all take steps towards living more fully and listening to our body is key.
Want instant inspiration to your inbox?
Subscribe to my monthly Inspiration Mail and receive the latest news on my work, breathing tools and tips and other things I like to write about that I don't share anywhere else!